BIO FUE Hair Transplant Cost in Delhi-NCR
The hair transplantation is usually regarded as safe.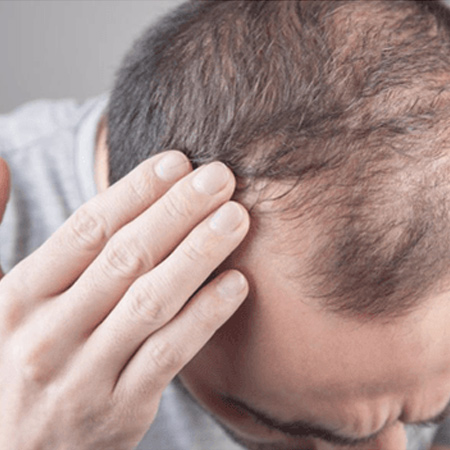 We understand the importance of affordability while maintaining the highest standards of care. Our transparent pricing structure ensures that you receive exceptional value for your investment in restoring your hair's density and confidence. When it comes to BIO FUE Hair Transplant Cost in Delhi-NCR, we offer competitive prices without compromising on quality.
Is Bio FUE Hair Transplant Safe?
Rest assured, Bio FUE Hair Transplant at Panacea Global Hair & Skin Services is safe. Utilizing your body's own PRP and Growth Factor, the procedure enhances graft survival and stimulates natural hair growth. Our skilled team ensures your safety and comfort throughout, making Bio FUE a secure and effective choice for hair restoration.
How can I be the perfect Candidate for a Bio FUE Hair Transplant?
Becoming an ideal candidate for a Bio FUE Hair Transplant involves a few key considerations. First, the condition of your donor area plays a role – having healthy, viable hair follicles is crucial. Good overall health is essential as well, as it contributes to successful recovery and graft survival. During a personalized consultation at Panacea Global Hair & Skin Services, our experts assess your unique situation, taking into account factors like hair loss pattern, medical history, and expectations. Age isn't a barrier; both men and women can benefit.
Furthermore, those seeking a minimally invasive option with shorter downtime should consider Bio FUE. Unlike traditional methods, Bio FUE incorporates your body's natural healing mechanisms, accelerating recovery. Additionally, realistic expectations are paramount – Bio FUE provides natural-looking results but isn't a magical overnight transformation. Our skilled professionals will guide you through the process, ensuring you have the knowledge and confidence to embark on your journey toward hair restoration success with Bio FUE.
Bio FUE Hair Transplant Procedure
Bio FUE Transplant is an advanced version of the FUE Transplant that is benefiting from the procedure. This treatment delivers positive results due to the combined usage of unit extraction and the Platelet Rich Plasma (PRP) method. Many researchers show that hair growth with Bio FUE Treatment is effective & natural as compared to the other treatment.
In this procedure, the grafts are stored in the PRP- a bio stimulating growth factor. These grafts are then introduced into the bald site and due to the catalyst effect of the PRP Method, the results are natural, faster and positive. PRP also helps to increase the growth of hair in the surrounding area which makes the implant look more realistic.
Bio FUE Hair Transplantation is a stitch-free procedure that makes it the most ideal procedure for hair transplant. This procedure assures that the transplant is not only natural but healthy too. As the process is natural it does not show any serious side effects.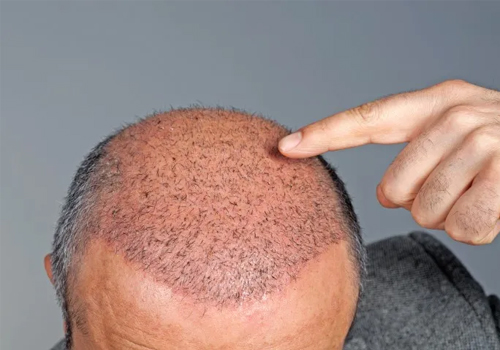 In the context of Bio FUE Hair Transplant, a graft, commonly referred to as a hair follicle, holds a significant role in achieving successful and natural-looking results. A graft consists of a small grouping of hair follicles, typically containing one to four hairs, extracted from the donor area of the scalp. The donor area is chosen for its stable hair growth and resilience against the effects of hair loss.
During the Bio FUE procedure, these grafts are meticulously harvested using precise techniques. What sets Bio FUE apart is the subsequent enrichment of these grafts with Platelet-Rich Plasma (PRP) and Growth Factor, obtained from your own blood. This unique mixture is rich in essential nutrients and growth-stimulating factors that enhance graft survival, accelerate healing, and promote hair follicle growth.
Implanted into the recipient area, these enriched grafts integrate seamlessly with existing hair, creating a natural-looking hairline and improved density. The advanced Bio FUE technique not only ensures higher graft survival rates but also stimulates the growth of new hair from dormant follicles. At Panacea Global Hair & Skin Services, we harness the potential of Bio FUE Hair Transplant to provide our patients with personalized solutions that go beyond traditional methods.
Panacea Global Hair & Skin Services offers a cutting-edge Bio FUE Hair Transplant process. It involves extracting hair follicles from the donor area, enriching them with Platelet-Rich Plasma (PRP) and Growth Factor from your blood, and meticulously implanting them into thinning or balding areas. This innovative procedure ensures natural-looking, long-lasting results, backed by the regenerative power of your body's own elements.