Hair Treatment Clinic in Delhi-NCR
The hair transplantation is usually regarded as safe.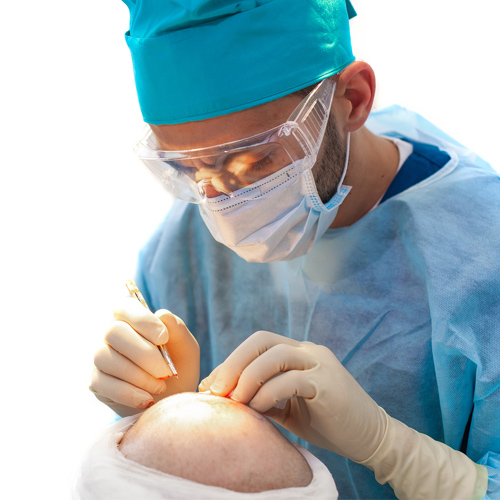 We provide advanced treatments tailored to address various hair concerns, including hair thinning, hair fall, and scalp conditions. Our team of experts combines their knowledge and expertise to offer customized treatments that suit your individual needs. As a trusted Hair Treatment Clinic in Delhi-NCR, we offer a wide range of hair care solutions.
Is treatment from a Hair Transplant Clinic Safe?
Absolutely, seeking treatment from Panacea Global Hair & Skin Services' Hair Transplant Clinic is completely safe. With our skilled Hair Transplant Doctors/Surgeons, advanced techniques, and stringent safety protocols, you can have full confidence in experiencing a secure and successful hair restoration journey.
Who is the Perfect Candidate for getting the treatment done at the Best Hair Transplant Clinic in Delhi?
Hair Loss Concerns: Individuals experiencing hair loss due to genetics, aging, or other factors.
Pattern Baldness: Those with male or female pattern baldness seeking effective solutions.
Desire for Restoration: Individuals looking to restore hair density, receding hairlines, or bald spots.
Specific Aesthetic Goals: Candidates seeking natural-looking hairlines and improved aesthetics.
Good Health: Individuals in good overall health with suitable donor hair for transplantation.
Personalized Care: Individuals seeking tailored treatment plans based on unique needs.
Boosted Confidence: Candidates looking to enhance self-esteem through successful hair restoration.
At Panacea Global Hair & Skin Services, our Best Hair Transplant Clinic in Delhi caters to those seeking effective, safe, and personalized solutions. Our experts combine their skills with advanced techniques to ensure natural-looking results that boost your confidence and transform your appearance.
How to know which is the best Hair Transplant Clinic for You?
Selecting the right Hair Transplant Clinic involves careful consideration. Look for clinics with a team of experienced Hair Transplant Doctors/Surgeons, a range of advanced techniques, and a track record of successful outcomes. Prioritize clinics that offer personalized treatment plans tailored to your unique needs, prioritize safety through stringent protocols, and provide a comfortable environment. Panacea Global Hair & Skin Services checks all these boxes, ensuring expertise, innovation, and patient satisfaction. With our commitment to natural-looking results and patient-centric care, we stand as a reliable choice for your hair restoration journey.
Surgical Skill Required
MDFI Advanced at Panacea Global
Bio FUE (Follicular Unit Extraction)
FUT (Strip Procedure)
Not recommended
Who performs it
Only performed by few highly skilled surgeons
Mostly beginners and less experienced
Both beginners and experienced
Results
Nearly 100%
Variable
Variable
Punch size
Always less than 0.6-0.8 mm
0.9 mm to 1.2 mm
Scalpel(knife) method
Donor site healing
Fastest because 25-30% less trauma
Faster than strip method
2-3 weeks
Donor site scarring
No Scars
No linear scar
20-25 cm long scar
Transection rates
Less than 2%
8-10%
Never measured(variable)
Density
Upto 90-100 Follicle/sq cm
70-75 Follicle/sq cm
25-40 FU/sqcm
Single session capacity
More than 4000-4500 Follicle
3500-4000 Follicle
2500-3500 FU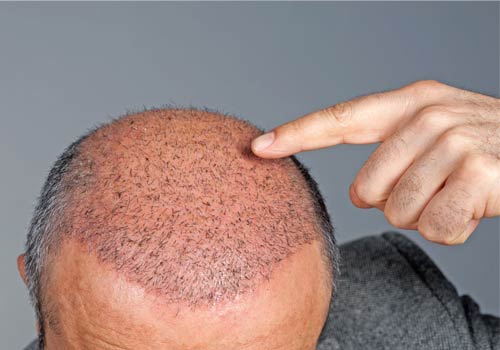 Expert Team: Our skilled Hair Transplant Doctors/Surgeons bring extensive experience and expertise to every procedure.
Advanced Techniques: We offer cutting-edge methods, including FUE, FUT, robotic-assisted transplants, and more.
Personalized Care: Each treatment plan is tailored to your specific needs and aesthetic goals.
Patient Safety: We prioritize stringent safety protocols, ensuring a secure and comfortable experience.
Proven Results: Our before-and-after gallery showcases numerous successful transformations.
Patient-Centric Approach: Your well-being and satisfaction are at the heart of our care.
Innovation: We are at the forefront of hair restoration technology, delivering optimal outcomes.
Choose Panacea Global Hair & Skin Services as your Hair Transplant Clinic in Delhi for exceptional expertise, personalized care, and transformative results that enhance your confidence and appearance.
You can easily connect with us at Panacea Global Hair & Skin Services through our website, where you'll find detailed information about our services, procedures, and expertise. Feel free to reach out via phone or email, and our responsive team will be more than happy to assist you. Our clinic is conveniently located in Delhi, offering a comfortable and welcoming environment for consultations and treatments.
Whether you have questions, want to schedule a visit, or seek personalized advice, we're here to guide you through your hair restoration journey with care and professionalism.