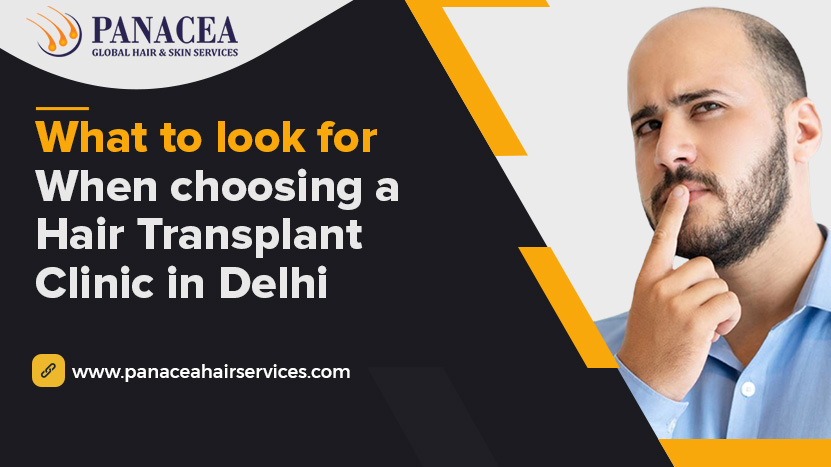 Delhi, a vibrant metropolis steeped in culture and tradition, has emerged as a significant center for healthcare, including the realm of hair transplantation. As the demand for hair restoration services surges, the city has witnessed the proliferation of hair transplant clinics. But how does one discern and choose the Best Hair Transplant? What are the vital factors to consider when aiming for a top-tier hair transplant clinic in the capital city? We will explore the essential aspects to evaluate when seeking a Hair Transplant Clinic in Delhi, ensuring you embark on a journey to regain your confidence with the best results.
Delhi has earned its reputation as a healthcare hub for numerous reasons. Among these, the field of hair transplantation stands as a beacon of innovation and quality. As you venture to find the Top Hair Transplant, understanding what to look for in a clinic can make all the difference in achieving your desired results.
When considering a Hair Transplant Clinic, one of the primary criteria to assess is the qualifications and credentials of the medical staff. Seek clinics that are staffed by skilled and certified professionals, including surgeons, technicians, and nurses, who specialize in hair transplant procedures. Verify their affiliations with recognized medical boards and organizations, as these signify adherence to high standards of care.
State-of-the-Art Techniques
The world of hair restoration is continually evolving, and innovative techniques have significantly improved the outcomes of hair transplant procedures. The Best Hair Transplant in Delhi NCR should offer both techniques and employ the one most suitable for your specific needs, ensuring natural and satisfactory results.
Transparency in pricing is a cornerstone when seeking a Top Hair Transplant. The Hair Transplantation Side Effects, in terms of costs, should be explained clearly, leaving no room for ambiguity. You should have a comprehensive understanding of what you're paying for, and whether there are any additional charges for post-operative care, medications, or follow-up appointments.
Real-World Testimonials
In the pursuit of a Hair Transplant Clinic, it's essential to consider the experiences of those who have walked the path before you. Patient reviews and testimonials are invaluable in gaining insights into the clinic's capabilities, the surgeon's expertise, and the overall patient experience. Connecting with former patients who have undergone similar procedures can provide a comprehensive view of what you can anticipate.
The Best Hair Transplant should prioritize the use of cutting-edge technology. The clinic's investment in high-quality equipment and modern surgical techniques contributes to more precise, less invasive procedures. Such advancements translate into quicker recovery times and, most importantly, superior results.
The Power of Personal Consultation
The initial consultation is a pivotal phase in your journey to find the Top Hair Transplant in Delhi. It is your opportunity to assess the clinic's expertise and communication. A reputable clinic should dedicate time to understand your unique needs, assess your hair loss condition, and discuss a personalized treatment plan. This consultation should also encompass a candid conversation about expected results, potential risks, and the recovery process, exemplifying the clinic's dedication to patient care.
In the quest for the ultimate Hair Transplant Clinic, Panacea takes the spotlight. Our team of seasoned and skilled surgeons is committed to delivering exceptional results, utilizing the latest technology and innovative techniques to ensure your hair transplant journey is nothing short of extraordinary.

At Panacea, we prioritize transparency in pricing, ensuring that you have a clear understanding of the Hair Transplant Side Effects, both in terms of the procedure and the associated costs. We understand that your hair is a vital aspect of your identity, and our mission is to help you regain your confidence with a successful hair transplant.