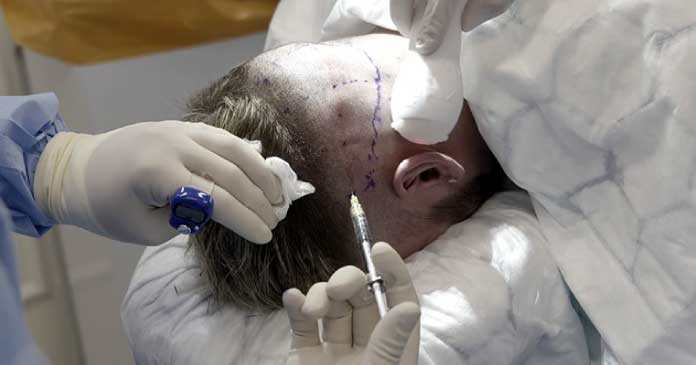 Hair transplantation is becoming a more common option for those who want to restore their hairline and recover their confidence. And clinics like Panacea are becoming a top choice among people. However, understanding the elements that contribute to the Hair Transplant Cost in Delhi, on the other hand, may be a challenging undertaking. We will dig into the complexities of hair transplant cost calculation in this post, providing light on the important aspects that determine the ultimate price of the process. Individuals may make more educated judgments and better comprehend the worth of their investment if they get insight into these elements.
Also, Check
Why Is Panacea Hair Clinic A Superior Destination For FUE Hair Transplants In Delhi?
Hair Loss Extent and Desired Coverage
The level of hair loss and the required coverage are important considerations when calculating the cost of a hair transplant. The greater the extent of hair loss and the size of the region requiring transplantation, the more grafts will be required to get the desired result. The quantity of grafts needed directly influences the procedure's complexity and length, which in turn influences the cost. During consultations, hair transplant clinics often examine the amount of hair loss and offer an estimate depending on the level of coverage wanted by the patient.
The Technique and Method Used
The methodology and approach used in the hair transplant process can have an impact on the final cost. There are many procedures available, the most prevalent of which are Follicular Unit Extraction (FUE) and Follicular Unit Transplantation (FUT). Because of the accuracy and time necessary for every follicle extraction, FUE, being a more sophisticated and minimally invasive method, is often more expensive. However, FUE has various benefits, such as less scarring and quicker healing, making it a popular alternative for many people looking for a high-quality hair transplant. These advantages make Fue Hair Transplant Cost in Delhi a bit high, but it has more benefits than having FUT. Consider having Bio FUE at Panacea for better outcomes and affordable prices.
Surgeon's Knowledge and Reputation
The cost is influenced by the experience and reputation of the surgeon doing the hair transplant. Highly trained and experienced surgeons with a successful track record of hair transplants often expect higher costs. Their knowledge, accuracy, and artistry in hairline design and graft placement all contribute considerably to creating natural-looking outcomes. While cheaper options may be appealing, it is critical to prioritize the surgeon's qualifications and reputation to guarantee a safe and acceptable result.
Clinic Infrastructure and Support Personnel
The hair transplant clinic's facilities and support personnel also contribute to the total cost. Clinics with modern equipment and cutting-edge facilities often have greater overhead costs, which are reflected in their price. Furthermore, the presence of specialized and skilled support personnel, such as nurses and technicians, enables a smooth and efficient operation, which contributes to the overall quality of care and patient satisfaction. Hair Transplant Cost in Indian Rupees at Panacea costs around 35000 to 1 lakh or above based on your balding level. Book an appointment for more information on the hair transplant procedure and cost. Panacea's hair transplant surgery utilizes advanced technology for optimal results. Our affordable rates vary based on the procedure's complexity. We're enthusiastic about helping you achieve your desired look.
Value Proposition: Better FUE Hair Transplants
At our clinic, we take pleasure in providing quality FUE hair transplants at an affordable price for our patients. To achieve unrivaled results, our devoted team of highly qualified surgeons and technicians use the most recent breakthroughs in hair transplantation methods and technology. We provide natural-looking results that integrate perfectly with existing hair by using rigorous hair extraction processes and creative hairline design.
Furthermore, we distinguish ourselves by providing personalized care and thorough assistance during the whole hair transplant experience. We place a premium on patient comfort, safety, and happiness, providing a comprehensive experience that extends beyond the surgical process. Our clear pricing system considers each individual's specific demands and objectives, resulting in a fair and reasonable cost for our high-quality services.