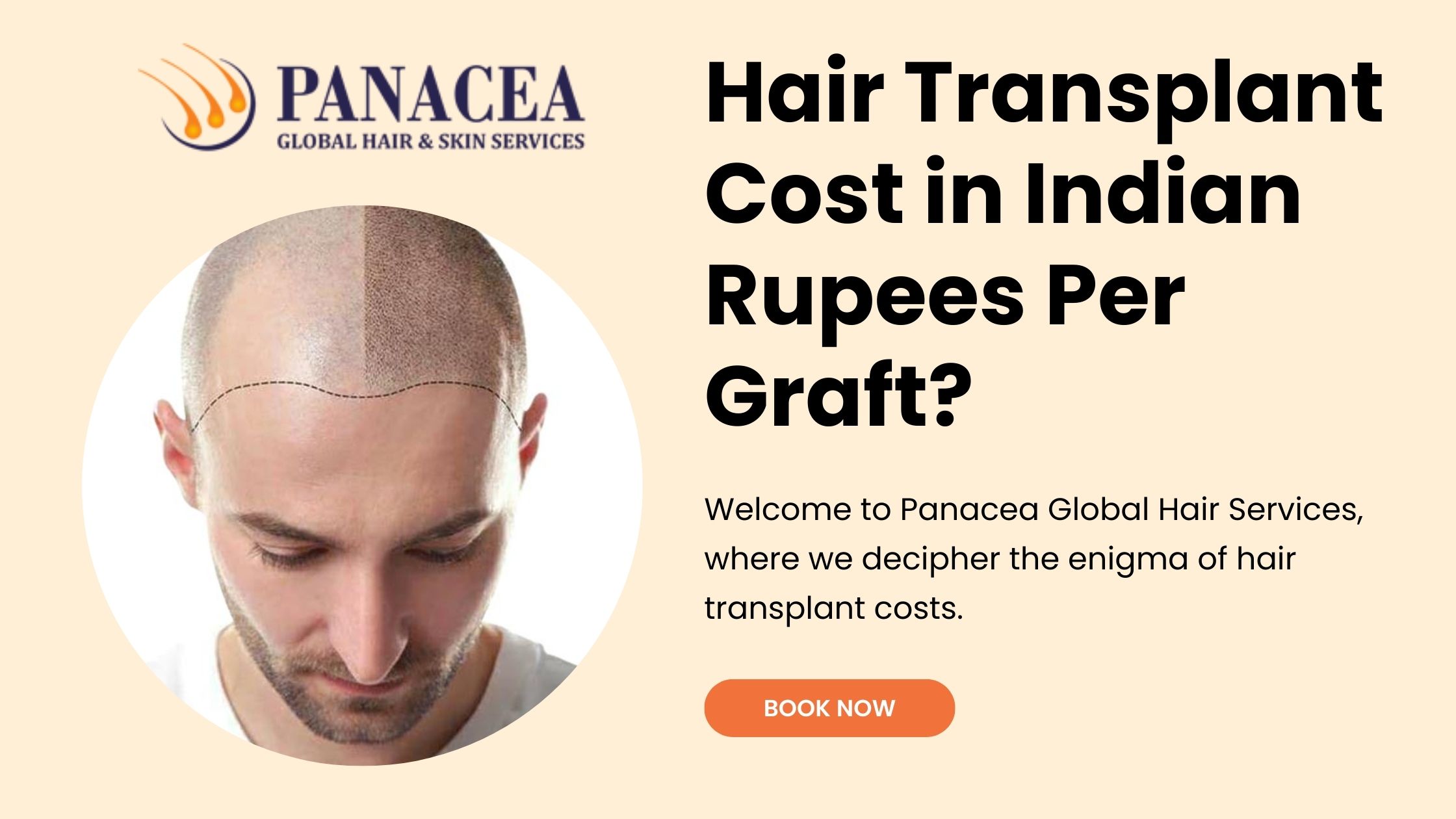 Are you one of those people who imagine having dense hair and are considering the transformational potential of hair transplantation? If that's the case, you're not alone. Hair transplant methods have grown in popularity as a reliable method of recovering confidence and producing a thicker head of hair. However, before going on this adventure, it is critical to grasp the cost element. In this post, we will dig into the complexities of hair transplant costs, shining light on how grafts, their count, and the procedure's quality affect the ultimate Hair Transplant Price List. Welcome to Panacea Global Hair Services, where we decipher the enigma of hair transplant costs.
What Is the Meaning of Hair Transplant Grafts?
Let us start with the fundamentals. Grafts for hair transplant are the procedure's lifeline. They are individual hair follicles taken from donor locations, often the back or sides of the scalp, and transplanted to areas of thinning or balding hair. Each transplant comprises one or more hair follicles, which form the foundation for your new, natural-looking hairline.
Hair Transplant Prices and Graft Count
Let us now come to the crux of the issue: the link between graft count and hair transplant expenses. The amount of grafts required for your hair transplant is an important consideration that may have a large impact on the final cost. Start by scheduling a consultation with a reputable hair transplant specialist in Delhi.
Panacea Global Hair Services' hair transplant prices vary from INR 35/- to INR 50/- per graft. During the consultation, the surgeon will evaluate your hair loss pattern, the quality of your donor area, and your overall goals for the procedure. They will provide a personalized assessment of how many grafts you need. This is determined by a number of parameters, including the amount of your hair loss, desired density, and area to be covered. Your hair transplant surgeon will evaluate your specific situation and propose the amount of grafts required to get the desired outcomes. Consult our doctors and get the exact FUE Hair Transplant Cost in Delhi before your hair transplant procedure.
How Does Graft Count Affect Cost?
The link between graft count and cost is simple. More grafts cost more, but fewer grafts cost less. However, it is important to note that the number of grafts is not just about cost but also about getting the desired effect. Here's how the graft count influences the price:
1. Density and Coverage
If you have substantial hair loss and want a thick and full head of hair, a greater graft count is required. A natural appearance often demands a specific density, which can only be accomplished by transplanting an adequate number of grafts.
2. Budget Factors
If money is an issue, you may explore your choices with your surgeon. They may provide suggestions to help you match your desired outcomes with your budget. This clinic has a variety of price choices to ensure that you may find a solution that satisfies both your budgetary and cosmetic requirements.
You're probably thinking why you should go with a Hair Plantation in Delhi for your hair transplant. As India's capital city, Delhi has world-class medical facilities and a pool of highly trained hair transplant doctors. Panacea Global Hair Services, situated in the center of Delhi, combines affordability with high-quality service, making it an excellent option for your hair restoration journey.
3. Quality is Important
Prioritizing quality above money is critical. Your surgeon's expertise and experience, the technology utilized in the process, and the clinic's reputation all play important roles in the outcome of your hair transplant. Anybody contemplating this life-changing treatment should be aware of the Hair Transplant Cost in Indian Rupees. Graft count is important in calculating cost, but it's also important to prioritize your desired goal and process quality. This clinic provides a variety of alternatives to fit your budget while delivering the finest results possible. Panacea is the starting point for a more whole, confident self.