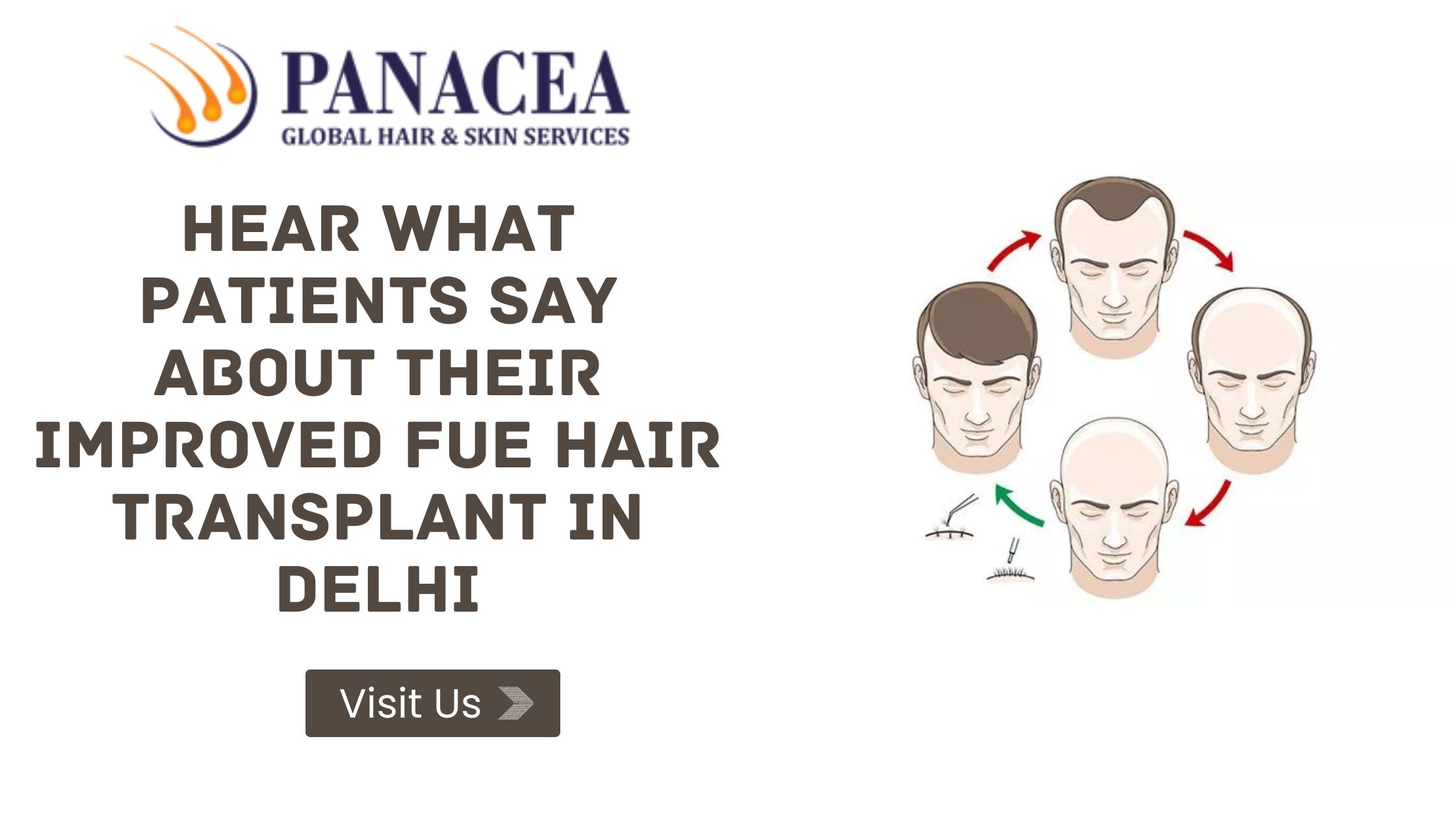 Panacea Global Hair & Skin Services is a light of innovation and expertise in the field of hair restoration. We specialize in the cutting-edge MDFI hair transplant process, giving a transforming experience that blends natural beauty with long-lasting results. We are located in Delhi. Our experienced staff is committed to developing customized solutions that meet the individual demands of each customer.
Maximum Density FOLLICULAR Implant
MDFI, or Maximum Density FOLLICULAR Implant, is a breakthrough in hair transplantation. It goes beyond established treatments like FUT (Follicular Unit Transplantation) and FUE (Follicular Unit Extraction), concentrating on not only generating extraordinary hair density but also natural-looking, completely integrated outcomes. MDFI stands apart by implanting a greater number of hair follicles per square centimeter, mimicking the delicate patterns of natural hair distribution. We offer affordable hair transplant services. If you want to have a FUE or MDFI procedure but are concerned about the Hair Transplant Cost in Delhi, you can consult our doctors for complete expenditure details.
Our professional surgeons carefully implant follicular units, ensuring that each square centimeter gets an ideal density of hair follicles. This method successfully solves the issues of thinning hair and baldness by providing a covering that mixes in with your natural hair and mimics the undulating rhythm of natural hair growth patterns. What distinguishes MDFI is its dependence on precision, competence, and a deep grasp of the unique features of each patient's hair. It's not only about increasing hair density; it's also about improving general self-confidence.
When it comes to cost-effectiveness, MDFI comes out on top. When established procedures such as FUT and FUE are considered, it is evident that MDFI presents an appealing cost proposition. While the initial expenditure may be more, the long-term advantages vastly surpass it. Overall, Panacea offers affordable Fue Hair Transplant Cost in Delhi, and the effectiveness is also excellent.
Long-Term Saving
The MDFI technique of hair transplantation offers a thicker, fuller outcome, eliminating the need for several treatments or touch-ups. For our customers, this translates into considerable long-term savings. With MDFI, you receive the most bang for your buck since the effects are long-lasting, saving you money on recurrent expenditures connected with other treatments.
Graft wastage may be a significant issue in older procedures, resulting in the wasteful depletion of donor follicles. The precision-focused approach adopted by MDFI considerably lowers graft waste while optimizing the utilization of accessible follicles. This not only improves the final result but also guarantees that your money is maximized. This technique at our clinic is one of the top and most successful these days, and it is the best to have a Hair Transplant in Delhi at our clinic.
When you pick MDFI, you are making a long-term investment in your confidence. MDFI's natural results prolong your young look, enabling you to enjoy the advantages of a full head of hair for many years to come.
We can help you choose the best Hair Transplant Doctor in Delhi. Selecting an adequate hair transplant surgeon in Delhi is an important choice. Our team consists of some of the most knowledgeable and qualified people in the industry. Our dedication to perfection, along with our cutting-edge facilities, guarantees that your road to hair restoration is distinguished by accuracy, comfort, and fulfillment.
To sum up
MDFI emerges as the clear Option in the search for the best hair restoration treatment, particularly in terms of cost and natural-looking results. Its ability to provide long-term benefits while incurring lower long-term costs distinguishes it as a preferable option to standard procedures like FUT and FUE. When you begin your hair restoration journey with Panacea Global Hair & Skin Services, you will not only be assured of optimum density but you will also be assured of recovering your confidence and young look. Discover the difference now and experience the delight of having a full head of hair with MDFI, the gold standard in hair transplantation.