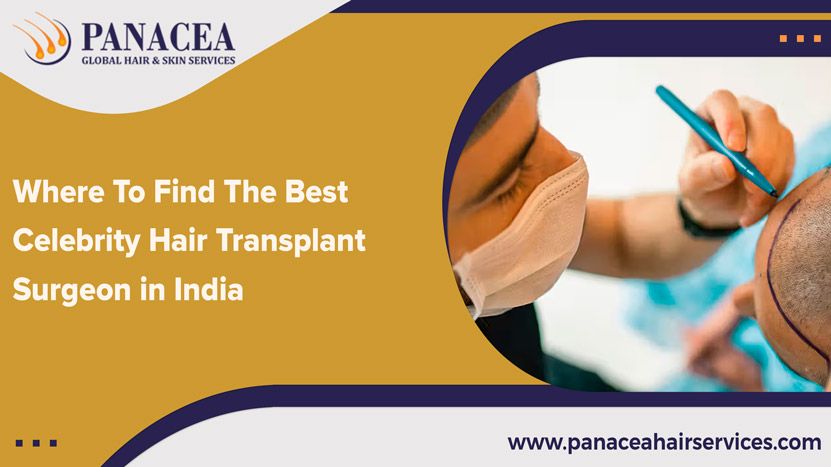 Delhi, the bustling heart of India, stands as a beacon of excellence in the world of medicine, encompassing a diverse range of treatments backed by cutting-edge technology and world-class healthcare facilities. From treating chronic ailments to performing transformative cosmetic surgeries, the city takes pride in its exceptional cadre of specialized surgeons.
One such realm that has witnessed remarkable growth within the cosmetic industry is hair restoration. The quest for a fuller head of hair is no longer an elusive dream. However, amidst this burgeoning industry, the task of selecting a Hair Transplant in Delhi becomes an indispensable decision, particularly when considering a celebrity hair transplant. In this article, we will delve into the nuances of finding the ultimate Hair Transplant Surgeon, catering to the specific needs of those seeking celebrity-level hair restoration.
Delhi has emerged as a prominent hub for cosmetic surgeries, and the field of hair transplant is no exception. The city boasts a plethora of clinics and surgeons offering a range of hair restoration techniques, each claiming to be the best. It's essential to navigate through this abundance of options to find a surgeon who can truly deliver exceptional results for your celebrity hair transplant journey.
The Celebrity Factor
When it is about celebrity hair transplants, the expectations are naturally high. Celebrities are constantly in the public eye, and every detail, including their hair, is subject to scrutiny. This makes it imperative to seek out the most skilled and experienced Hair Transplant Surgeon, capable of providing top-notch results.
Qualifications and Expertise
The starting point in your quest for the Best Hair Transplant in Delhi is to consider the qualifications and expertise of the surgeon. You want someone who not only has the necessary medical credentials but also extensive experience in performing hair transplants. Look for certifications from renowned medical boards and organizations, which serve as a testament to their expertise.
State-of-the-Art Techniques
The world of hair restoration is continually evolving, and innovative techniques have transformed the landscape of hair transplants. It's essential to choose a surgeon who stays updated with the latest advancements.
The crux of a celebrity hair transplant is achieving results that not only restore your hair but also enhance your overall appearance. When consulting with a Hair Transplant in New Delhi, focus on discussing your specific aesthetic goals. Your surgeon should have a keen understanding of the intricacies of hairline design, density, and natural hair patterns to craft a look that complements your individuality.
Another significant aspect of the Best Hair Transplant is the use of cutting-edge technology. The utilization of such technology can significantly enhance the quality of your hair transplant.
Real-World Testimonials
In the world of celebrity hair transplants, real-world testimonials and patient reviews carry immense weight. Seek out former patients who have undergone similar procedures with the surgeon you are considering. Their firsthand accounts can provide invaluable insights into the surgeon's capabilities and the results you can anticipate.
Your quest for the Best Hair Transplant for a celebrity hair restoration journey is a decision that should not be rushed. The search for the ultimate Hair Transplant Surgeon in Delhi demands meticulous research, considering qualifications, techniques, real-world testimonials, and the ability to deliver celebrity-grade results.
At Panacea, we understand the unique requirements of individuals seeking celebrity hair transplants. Rest assured that with us, your celebrity hair restoration journey will be nothing short of extraordinary.
In the grand tapestry of Delhi's medical excellence, your hair deserves nothing but the best. Connect with us at Panacea and embark on a transformative journey towards the hair of your dreams.