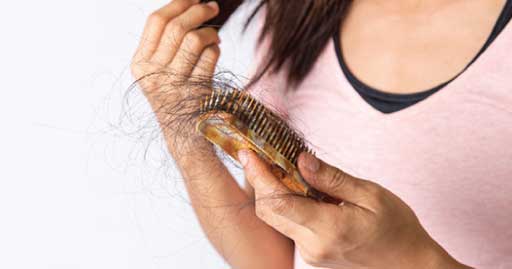 The procedure of hair transplantation has made great progress in recent years. To reconstruct the hairline, hair transplant surgeons now employ methods and procedures including semi-automated graft placement, advanced follicular unit extraction, and robotic-assisted surgery.
These technical developments, however, have little influence on improving hair transplant operations since the surgeon is the key contributor to every surgery. Because all surgical equipment is user-dependent, it is critical that you pick a hair transplant surgeon with caution and due diligence, as poorly qualified and inexperienced doctors might result in permanent and serious deformities. Panacea has one of the industry's best Hair Transplant Doctor in Delhi who has a successful track record of treating challenging cases. His expertise, experience, and cutting-edge technology ensure natural-looking results. Patients can expect the best possible outcome with minimal downtime.
What are the hair loss treatment options?
Hair loss may affect both men and women, however, the causes of hair loss vary. Males usually become bald, but females have receding hair and seldom go bald. As a result, males are more likely to seek hair loss remedies. We all try to self-treat hair loss by using advertised shampoos, creams and lotions or oils to solve the problem, but the effects of these products are often hypothetical.
Temporary hair loss solutions include hair extensions, wigs, suction hair extensions, parting to disguise the bald spot, and the shaved head look. These treatments may be time-consuming and uncomfortable for persons suffering hair loss. They are also transient.
Hair transplantation is the only permanent therapy for hair loss that produces natural results. A hair transplant is a minimally invasive aesthetic surgical procedure that includes removing follicular grafts from the donor region and transferring them to the recipient's bald patch. Bio FUE at Panacea Global Hair Clinic is the latest and most effective method of Hair Transplant in Delhi. It is minimally invasive and painless with no scarring. The results are long-lasting and the procedure is simple and quick. It is a reliable solution for those looking to restore their hair.
Hair transplants have grown in popularity as the most common cosmetic issue. Everyone expects to find a lasting solution to the issue of hair loss.
There are some crucial considerations to consider before receiving a hair transplant. Hair transplants are a long-term solution to hair loss, but it's critical to choose the proper treatment for your hair type and requirements.
Here are some important factors to consider while looking into hair transplants.
Hair Type:
Different hair types need different hair transplants. Curly hair, for example, requires a different transplant than straight hair. It's important to discuss your hair type with your doctor so that they can propose the finest method for you.
Cost:
Hair transplants may be costly, so it's important to consider the procedure's cost before making a choice. Before selecting a supplier, be sure to research and get numerous quotations. You may also look into financing alternatives to split the expense out over time. Panacea has an expert Hair Transplant Surgeon in Delhi who has many years of experience in performing this type of procedure.
Expertise:
Select a hair transplant provider with extensive expertise. Before-and-after images of previous patients should be provided by a skilled doctor to give you an idea of what to anticipate from the surgery.
Location:
Consider the provider's location. Check if the facility is near enough to your follow-up visits. You should also make certain that the facility is clean and safe.
Recovery Time:
Hair transplants need a lengthy period of recuperation. Before committing to the surgery, make sure you're informed of the recuperation duration so you can prepare properly.